Closing door for thermoregulated zones
Doors in cooled rooms must be able to withstand very high loads. Top quality and perfect workmanship are a prerequisite for all components to withstand cold and humidity. EFA-SST®-ISO-60 is the ideal closing door when a sophisticated insulation is required for highly frequented openings, e.g. in cold-storage rooms.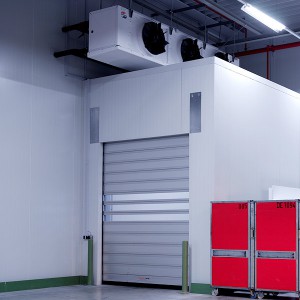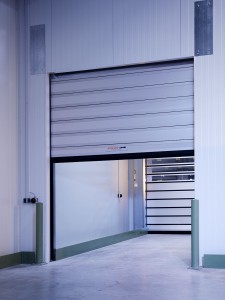 Insulates perfectly, saves energy
The EFA-SST®-ISO-60 combines two EFAFLEX door technologies to one innovative solution: the multi-patented spiral as well as highly insulating laths. In addition, cost-intensive sealing prevents the exchange of air and temperature. These components make up an excellently insulated door.