The new generation
Worldwide increasing energy prices have prompted EFAFLEX to design completely new high-speed spiral doors as hall closure. The technically new design constitutes an improvement of the physical characteristics of the door leaf as well as an optimisation of the functionality.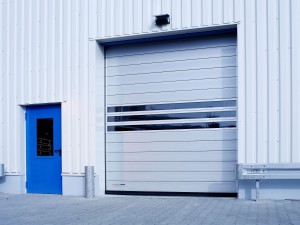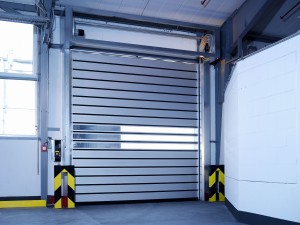 Trend-setting: EFA-THERM® laths
As the first manufacturer worldwide, we will from now offer thermally separated EFA-THERM® insulation laths for the EFA-SST® as a standard. Thus, depending on the size of the door, an excellent heat insulation of between 0.66 and 1.52 W/m2K can be achieved. The new door leaf is exceptionally robust, long-lived, tight and sound insulating. Depending on the desired light entry, we include as many EFA-CLEAR transparent laths of acrylic glass into the door as you wish.