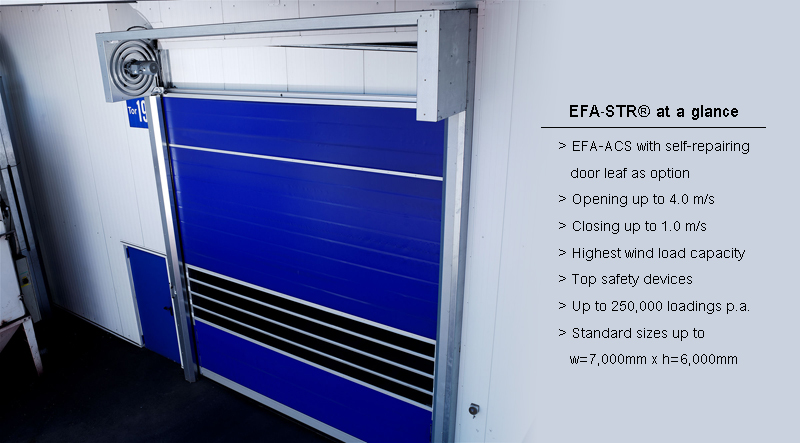 The fastest door worldwide
Thanks to its patented spiral technology, the EFA-STR® opens with an incredible speed of more than 4 m/s – this is the world record! With the EFA-STR®, your logistic processes become faster and more efficient. Our fastest door a combination of the spiral-shaped door guidance and the flexible door blade guarantees you an optimal traffic flow!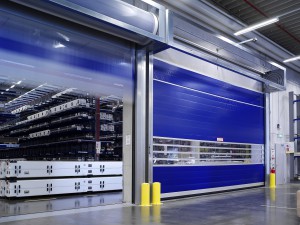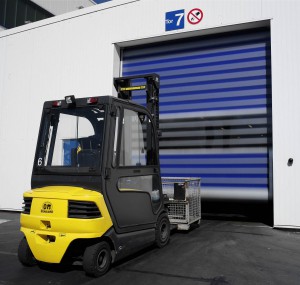 High load capacity and extreme stability
The EFA-STR® does not only move with an incredible speed but also requires extremely low maintenance, is heavy-duty and extremely stable. The flexible door leaf is led laterally and is moved upwards and downwards in a force-closed manner: Linear expansions are ruled out. It consists of individually replaceable, 4-field module segments. Aluminium profiles reinforce the curtain with a distance of 225 mm.